SAYING "YES"
Our personal history of Amigos de Jesús began on our "luna de miel" (honeymoon!). For us, Amigos is a love story, but not our love story. It is the love story of our Heavenly Father loving each and every one of us into existence and helping us grow into His Image.
We remember so vividly the first time we walked the grounds of Amigos with Sr. Teresita. God's grace was so present that we knew we were walking on holy ground. At that time, we believed that God was calling us to be part of His plan to help build a home for children. We didn't know how or what we were going to do, but we did know that He was leading us. Through prayer, faith and lots of grace, He guided a handful of people to say "Yes" and follow Him.
Twenty years have since past and Amigos continues to grow and the dreams of hearing and seeing children laughing, playing, living and learning together has become a dream come true. Today, our Lord's presence is found everywhere at Amigos. His love is felt so vibrantly in each child, each 'padrino,' each volunteer, each worker, each director, and each benefactor.
The lesson that we have learned is about saying "Yes". We learned that saying "yes" becomes a life time journey of "yeses," which opens up doors, windows, hearts, faith, hope and yes, a home for children. This "dream come true" is beyond what any human being could imagine because it was, and is, of God, not of a man.
God loves each one of us so much that He gave each person His own Personal Love and unique journey. He gave us His world to live in and grow closer to Him. He bestowed a very special purpose to each one of us at Amigos de Jesús to grow in love and to say more "yeses". The Amigos family continues to grow and every member of our family has their unique part of holiness and wholeness in Amigos. Each personal "yes" comes with an out pouring of gifts from each one of our whispered callings. This is God's overflowing love and presence, and it is how we can help heal and how we are healed.
Loving Father, we are so grateful and humbled for this opportunity to be part of the Amigos Family. To witness the outpouring of love from so many "yeses" that have been said by so many Amigos is truly a miracle. Thank you Dear Lord for this gift and for the privilege of being part of Your beautiful love story.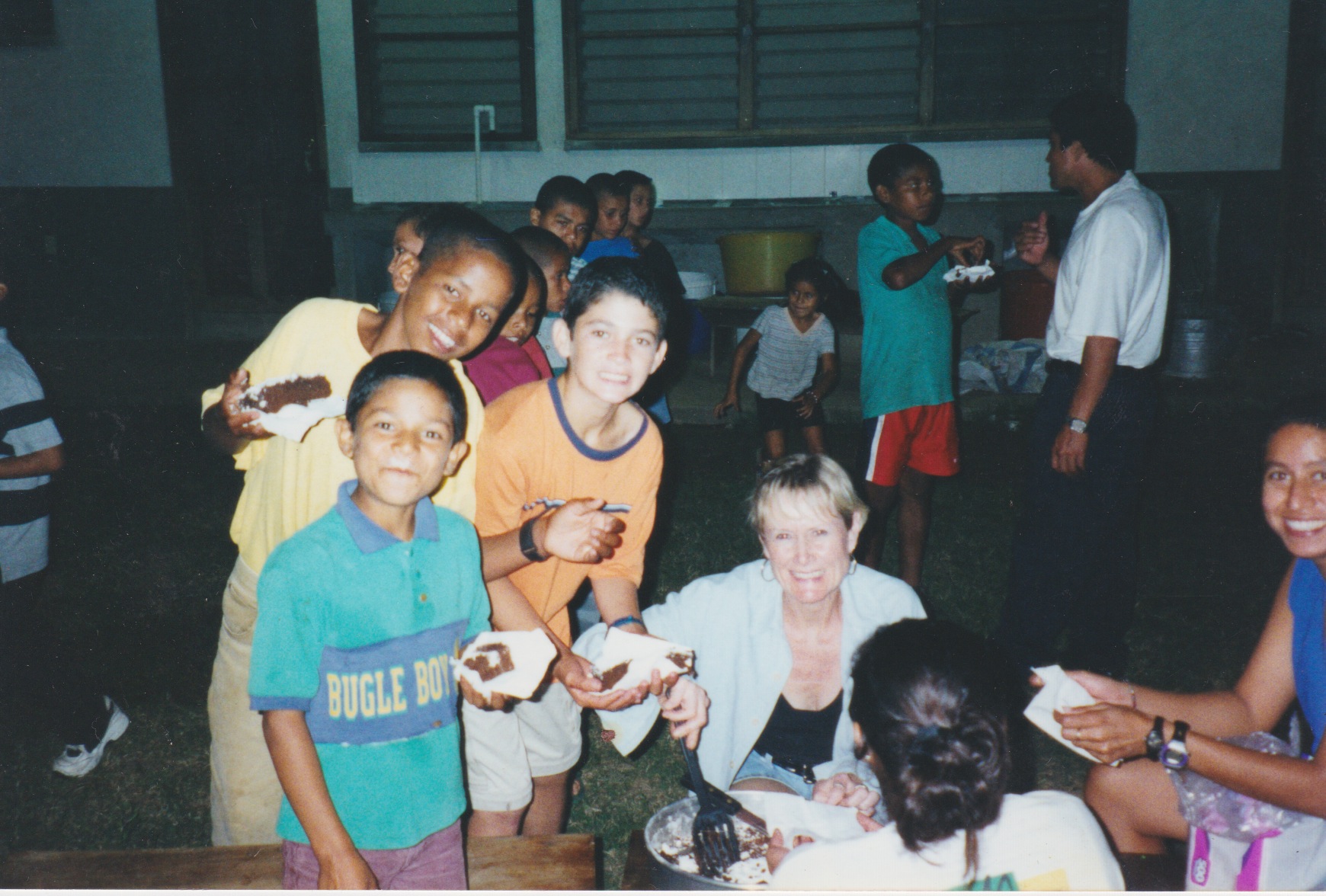 Eternally Grateful,
Christine and Anthony